Great tasting snacks that are completely
peanut free and tree nut free

Created by parents with food allergic kids who just want snacks like everyone else
Not being able to eat the food you love isn't cool, especially when you're just a kid trying to be like every other kid.
As parents, we were constantly stressed out because our kids, Abby and Remy, have nut allergies.
We were tired of scrutinizing labels and constantly having to remind other parents to do so too.

That's why we started this company: we wanted to create snacks that are both safe for food-allergic kids AND so incredibly appealing that all kids will love them. Meaning if Abby and Remy don't love the taste…we won't sell it.
That means clean ingredients, clear information, affordable prices—so whoever does the shopping can make easier, faster, more inclusive snack choices without having to pay any more than what the average parent pays at big retailers.
We also believe in doing well by doing good, so we partnered with the leading researchers in food allergy science. 3% of proceeds go to allergy research at the Sean N. Parker Center for Allergy and Asthma Research at Stanford University.
We can't wait for you to try our snacks! We know you will love them as much as our kids do.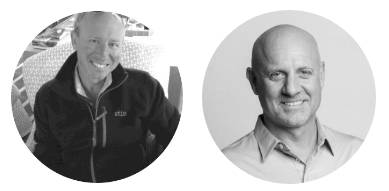 Sincerely,
Dave and Pete, Co-Founders
The Safe + Fair Food Company
But before you browse our snacks, you should know…

Our processes have been validated by the leading
independent food allergy laboratory in the United States

Even to the smallest trace of tree nuts or peanuts!
That means absolutely no presence, traces and cross- contamination of:
Peanuts

Almonds

Brazil Nuts

Coconut

Cashews
Chestnuts

Filberts

Hazelnuts

Macademias

Pecans
Pistachios

Pine Nuts

Shea Nuts

Walnuts

...and more!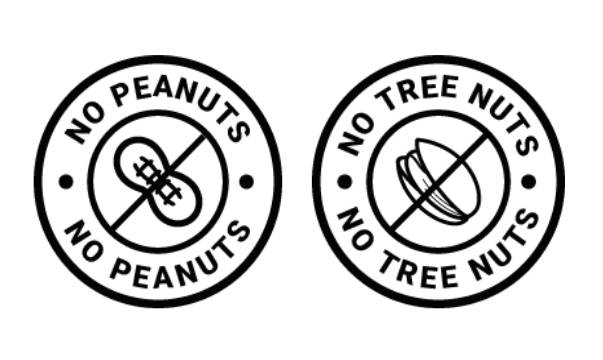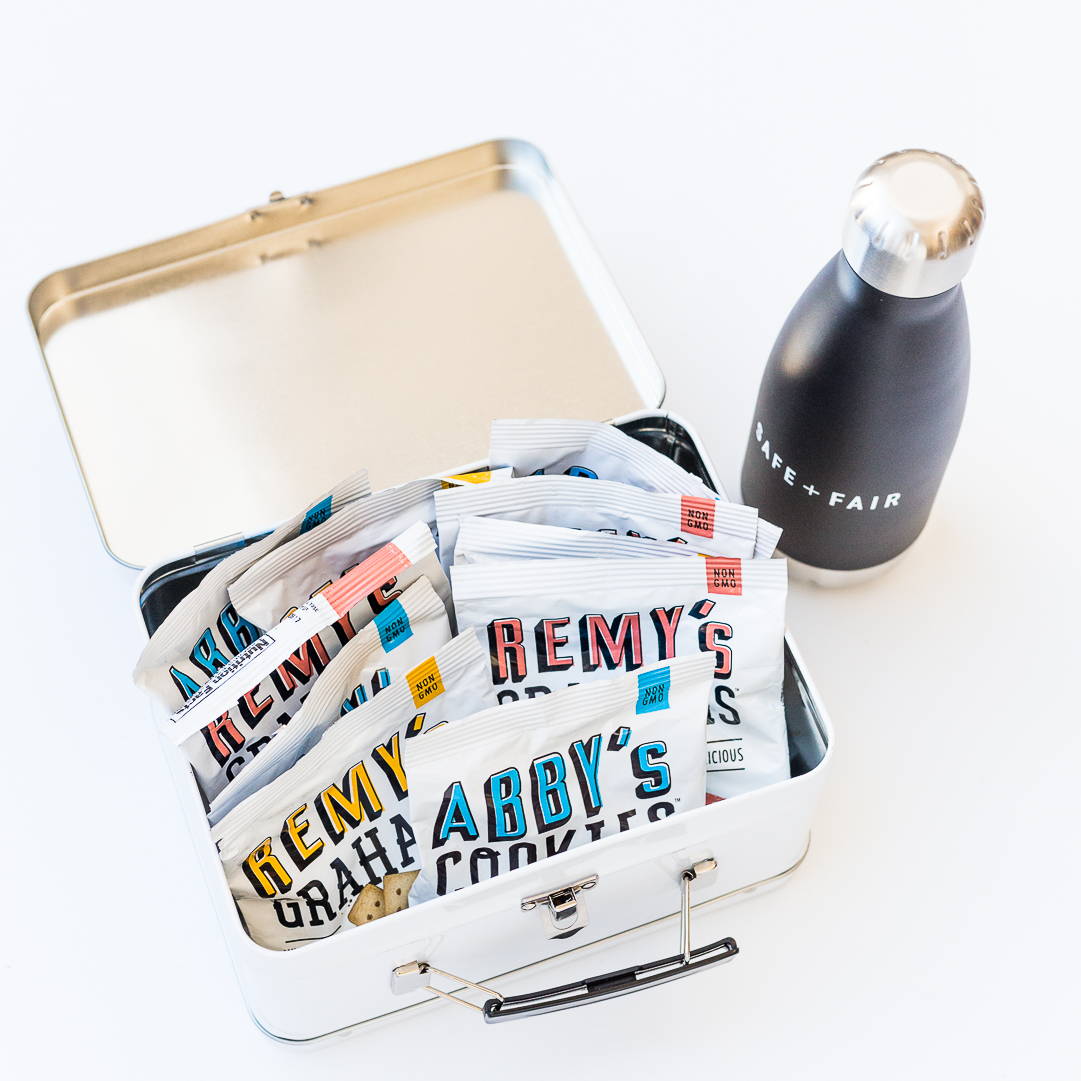 Our snacks are trusted by more than 15,000 schools across the United States

"This product lets the parents know that we care about where the ingredients are sourced....The cookies taste great, and I love having options to provide a safer snack for the kids."

Ryan Mikolaycik, Director Food & Nutrition Services,
Lake Travis Independent School District,
Austin, Texas
We're also featured in multiple safe snack guides, such as SnackSafely.com and Spokin.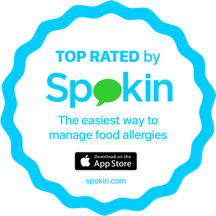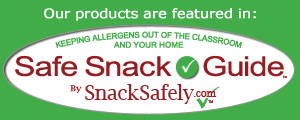 Just listen to what our customers have to say...

People--parents AND kids--LOVE our snacks. Check out just a few comments below:
"These are my daughter's favorite treat! She never feels left out when we bring these to parties or events as her treat. In fact, they are all she wants!"

"We are so happy to have Safe + Fair to buy from. Thank you for making delicious peanut and tree nut free products. You have made our family very happy!"

"We're so grateful for S+F! They are the perfect snacks for our peanut allergic daughter, and the whole family loves them."

Get FREE SHIPPING on your first order with code SHIPFREE!

Browse all flavors of our Peanut Free
and Tree Nut Free snacks